Beyond Weightless Coverage
NEW Intensive Skin Serum
Corrector & Concealer
Why To Use
Corrector
Neutralizes discoloration under the eyes.
Bisque counteracts blue or purple discoloration.
Peach counteracts brown or grey discoloration.
Concealer
Lightens, brightens and evens out skin tone under the eyes.
Layers smoothly over Corrector and blends seamlessly into skin.
The right shade will be one or two shades lighter than your foundation.
How To Use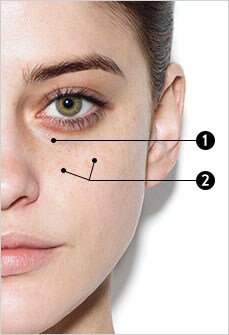 Before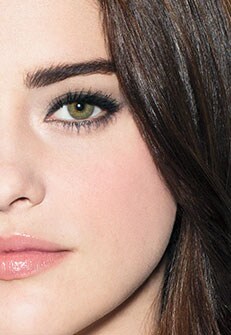 After
1 correct Apply a thin layer of Corrector wherever you see darkness, up to the lashline and on the innermost corner of the eye.
2 conceal Layer Concealer over Corrector, lightly swiping across entire under eye area, up to the lashline. Gently pat with fingers to blend.