Corrector &
Creamy Concealer
Discover Bobbi's Secret of the Universe
Meet Corrector and Concealer—Designed to be layered, they brighten discoloration, lighten the under eye area and banish dark circles to give you an instant lift.
How They Work
corrector
What it does: Instantly neutralizes discoloration, while lifting and brightening the darkest, recessed areas under eyes.
Who it's for: Anyone with serious under eye darkness. Bisque shades counteract blue or purple discoloration, while Peach shades counteract brown or grey discoloration.
concealer
What it does: Layers seamlessly over Corrector to lighten and even out skin tone under eyes for a fresh, well-rested look.
Who it's for: Concealer is essential for anyone who wants an instant lift. The right shade will be the same as your foundation shade.
Choose Your Formula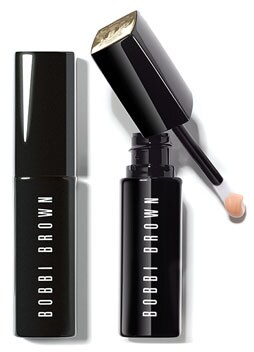 Intensive Skin Serum
Corrector and Concealer
Texture: Weightless serum texture floats over skin (never sinks into fine lines). Doe foot applicator allows for flawless, on-the-go application.
Benefits: Supports skin's natural repair process, and boosts skin's moisture level all while visibly counteracting major dark circles.
---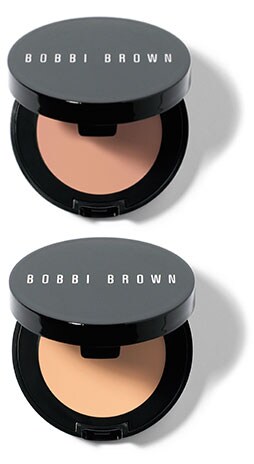 Corrector and Creamy Concealer
Texture: Bobbi's makeup kit essential, this creamy and extremely blendable texture applies smoothly using fingers or a Concealer Blending Brush.
Benefits: All day coverage that's waterproof, sweat and humidity-resistant.
Bobbi's answer to stubborn dark circles, Corrector is now available in more shades than ever.
Works Well With
Bobbi's Top Ten
Hydrating Eye Cream
水盈礦物保濕眼霜
Best-Seller
Concealer Blending Brush
眼底霜掃